PUPPIES
Before you decide to bring home a new puppy, there are some important things to consider.
You're the only one who knows the answers to the following:
Do you have time for a puppy? Time for training, and settling in a puppy, but also plans for down the track. Job opportunities and travel all need to take your family (puppy included) into consideration.
Are you ready to embrace the 'C' word? Commitment
For approximately the next 15 years, you'll have a dog by your side. A puppy is a long-term relationship.
Can you afford it? Not just the purchase price of a puppy, but the follow on costs. According to ASIC's MoneySmart, the average annual cost of owning a dog in Australia (2016) is $1,475. This doesn't even include the start-up expenses associated with first bringing home your puppy, nor things like puppy school and obedience training.
Deciding on the right breed
There are over 150 dog breeds out there, so choosing just one can be tough. Take your time. Do your research, and once you have a shortlist, contact breeders/breed clubs and arrange to meet the breed. Find out what goes on 'under the fluff'.
Finnish Lapphunds are a working breed, and as such, they're not suited to everyone and every family. Trying to make an ill-suited breed fit into your lifestyle is only going to set you both up for a lot more work and potential heartache.
Download the FLCV Puppy Information Flyer here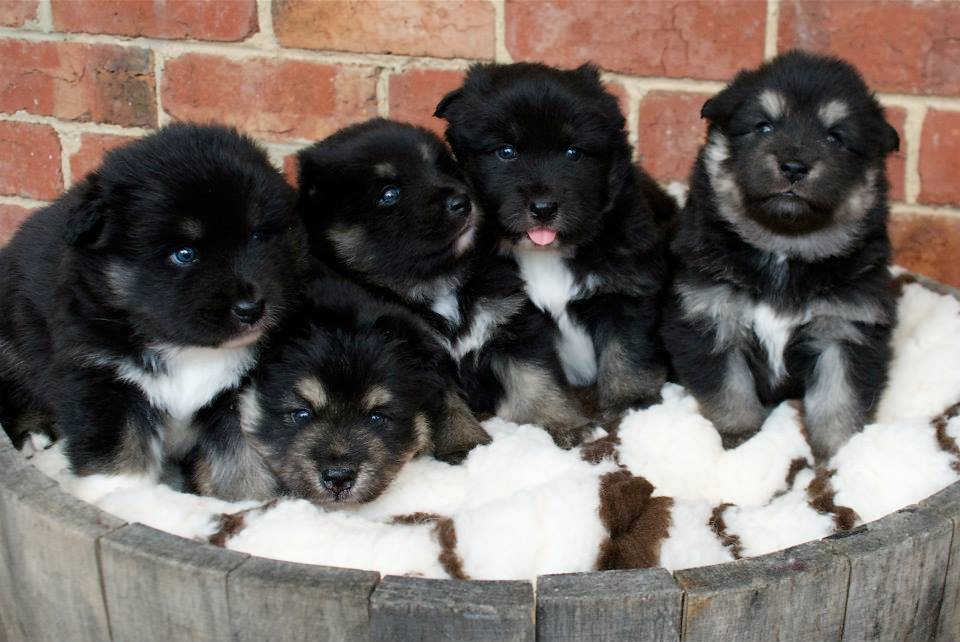 Member Breeders
For more information on breeders associated with the Finnish Lapphund Club of Victoria, click here.
Available Puppies
No current or expected litters are currently listed.
Available Adults
On occasion, adult Lappies are available for rehoming. Check back here for more information.
Please note: Dogs referred via the FLCV Adult Referral Service are in no way assessed by the FLCV. We are simply assisting in getting those wanting to adopt an adult Finnish Lapphund in touch with those who have a Finnish Lapphund requiring a new home. The FLCV is in no way endorsing or recommending these Finnish Lapphunds as being suitable to your family.
Adult Referral Service
For those needing to rehome their Finnish Lapphund, please find our Guidelines for our Adult Referral Service, and a Registration Form below.
Guidelines for Adult Referral Register
Adult Referral Registration Form
Lappies in Animal Rescues/Shelters
Seen a Lappie at a rescue/shelter? Please let us know!
Please contact the Puppy Referral Officer via the email link.
The sooner we know, the sooner we can help.