Open Show – 11 June 2023
​Judge: Dr Carla Day (VIC)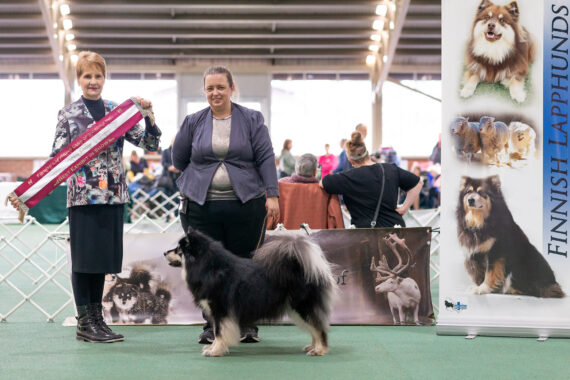 Best Exhibit in Open Show – Ch. Caleebra Summer Sweetheart (AI) – Anarchy
Runner Up Exhibit in Open Show – Hueze Bearly Legal – Paddington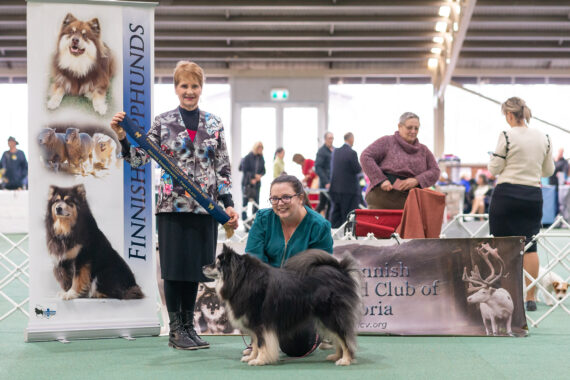 1st Place Neuter Sweepstakes – Ch. Theldaroy Call Me Madam – Maddi
Best Dog Hueze Bearly Legal – Paddington
Runner Up Dog Ch. Varulv Arn Tempelriddaren RA. TK.S. ADX. JDX. SD. SPDX. WPD. – Arn
Best Bitch Ch. Caleebra Summer Sweetheart (AI) – Anarchy
Runner Up Bitch Ch. Jarfa's Shining Star at Hueze (Imp Finland) – Sparkles
Baby Puppy in Show: Armahani Quartz Quinlan – Pretzel
Junior in Show: Hueze Bearly Legal – Paddington
Intermediate in Show: Ch. Armahani Opal Otsaripa (AI) TK.S – Milou
Australian Bred in Show: Lempo Aussie Affair RN – Kimmie
Open in Show: Ch. Caleebra Summer Sweetheart (AI) – Anarchy
---
Full Results
Baby Puppy Dog
1st Armahani Quartz Quinlan – Pretzel
Junior Dog
1st Hueze Bearly Legal – Paddington
2nd Armahani Pearl Poropaimen (AI) – Teddy
Australian Breed Dog
1st Ch. Varulv Arn Tempelriddaren RA. TK.S. ADX. JDX. SD. SPDX. WPD. – Arn
2nd Armahani Kunzite Kuutamo (AI) CCD RE TK.N ADX JDM JDO SD SPDX HT ET CAA – Leevi
Open Dog
1st Armahani Moonstone Mahti (AI) – Darcy
Baby Puppy Bitch
1st Armahani Quartz Quincy – Seidr
2nd Armahani Quartz Qahira – Tinsel
3rd Varulv Princess Zephyr – Envy
Intermediate Bitch
1st Ch. Armahani Opal Otsaripa (AI) TK.S – Milou
2nd Taigakoira Emerald Aroura Zäali
Australian Bred Bitch
1st Lempo Aussie Affair RN – Kimmie
Open Bitch
1st Ch. Caleebra Summer Sweetheart (AI) – Anarchy
2nd Ch. Jarfa's Shining Star at Hueze (Imp Finland) – Sparkles
3rd Theldaroy Ynot Addsome Spice – Helvi
Neuter Sweepstakes
1st Ch. Theldaroy Call Me Madam – Maddi
Property Classes
Best Dog Head Dog
1st Hueze Bearly Legal – Paddington
Best Bitch Head Bitch
1st Ch. Jarfa's Shining Star at Hueze (Imp Finland) – Sparkles
2nd Taigakoira Emerald Aroura – Zäali
3rd Lempo Aussie Affair RN – Kimmie
Best Coat Texture
1st Armahani Moonstone Mahti (AI) – Darcy
2nd Armahani Kunzite Kuutamo (AI) CCD RE TK.N ADX JDM JDO SD SPDX HT ET CAA – Leevi
3rd Theldaroy Ynot Addsome Spice – Helvi
Rainbow Class
1st Armahani Pearl Poropaimen (AI) – Teddy
2nd Taigakoira Emerald Aroura – Zäali
3rd Ch. Varulv Arn Tempelriddaren RA. TK.S. ADX. JDX. SD. SPDX .WPD. – Arn
Best Dual Titled
1st Ch. Varulv Arn Tempelriddaren RA. TK.S. ADX. JDX. SD. SPDX. WPD. – Arn
2nd Ch. Armahani Opal Otsaripa (AI) TK.S – Milou
---
Gallery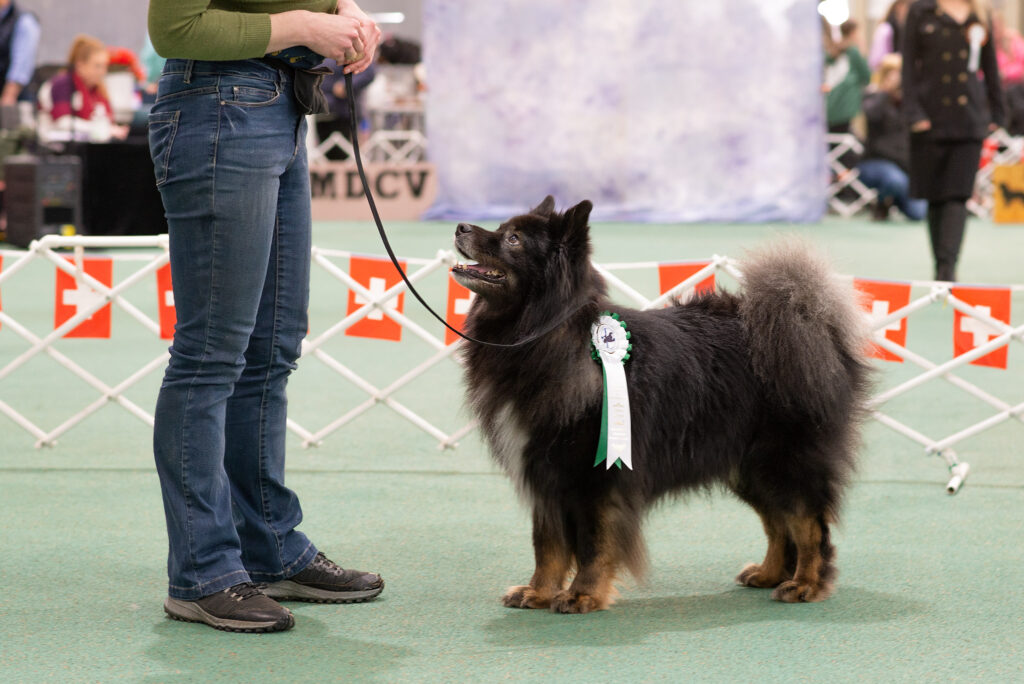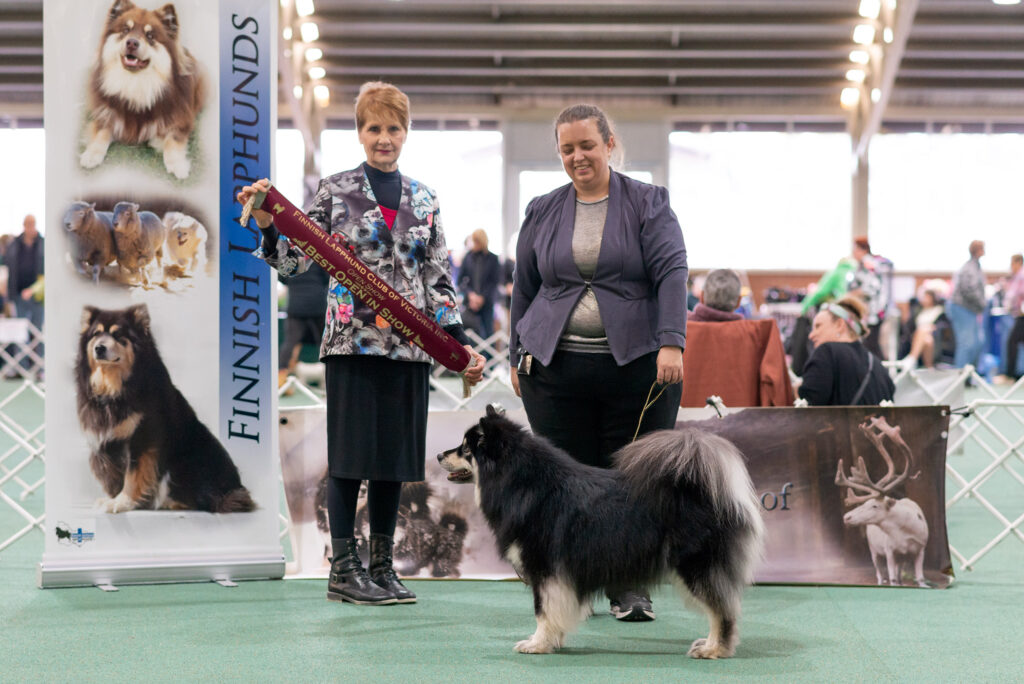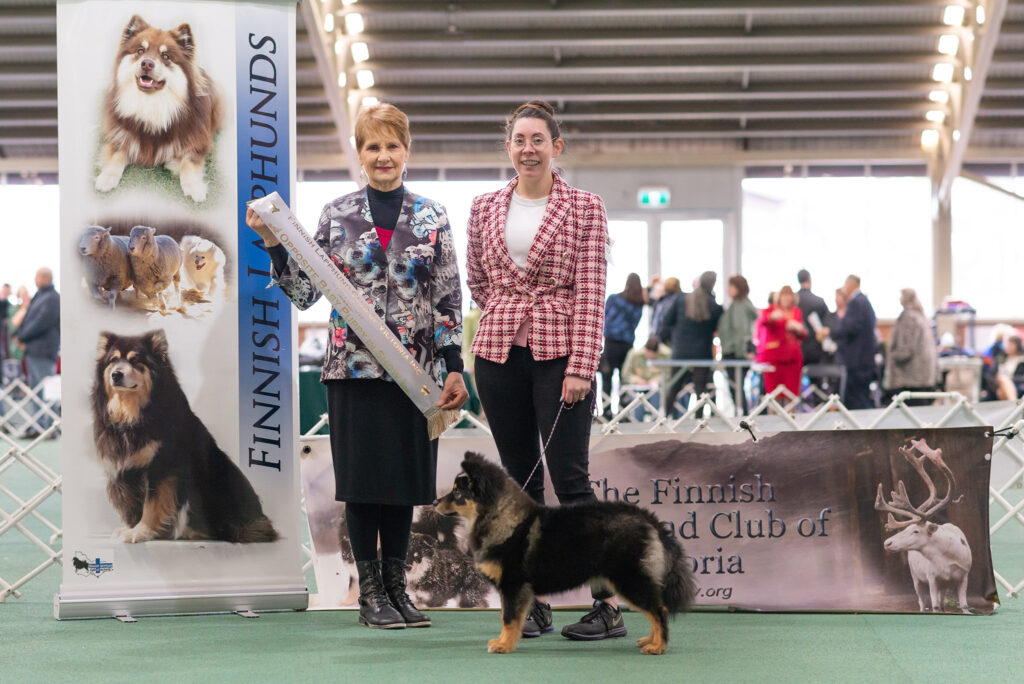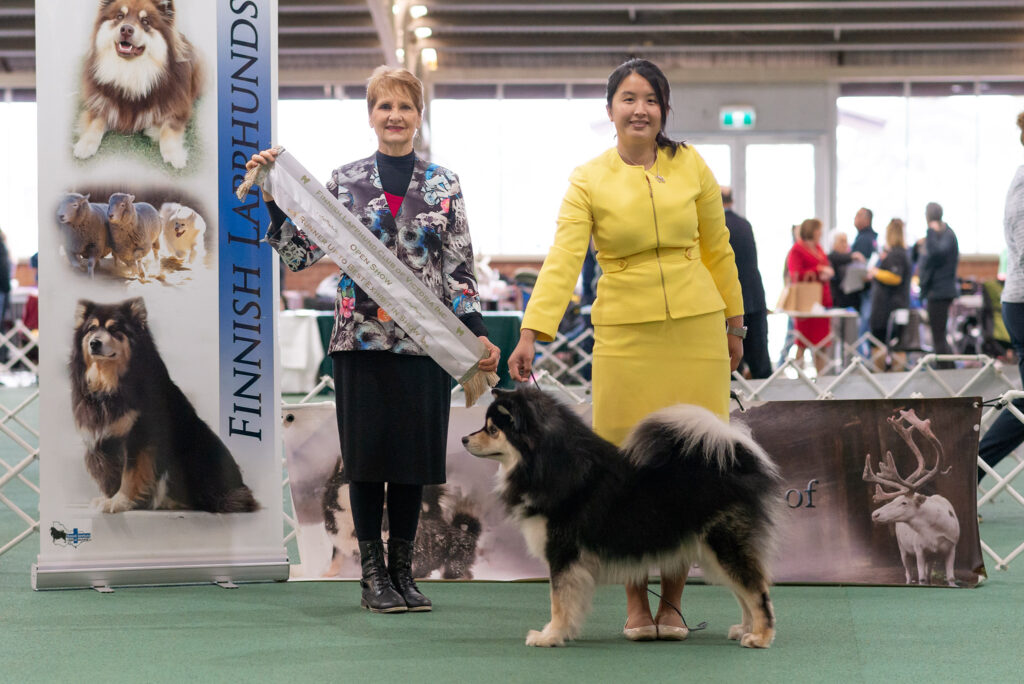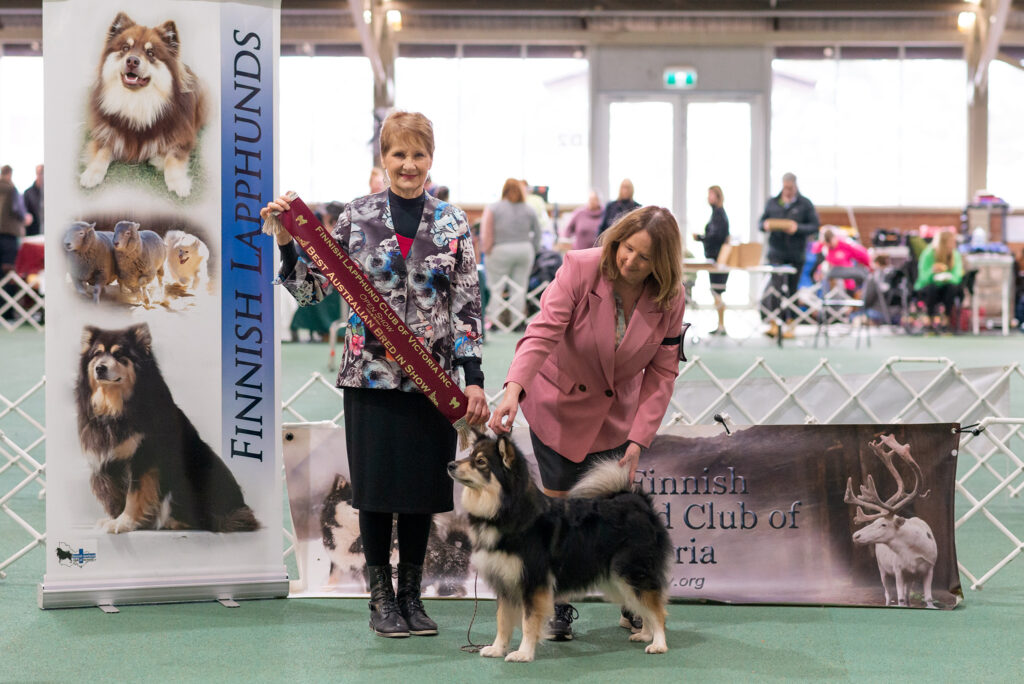 ---
Veterans Biographies
CH. VARULV ARN TEMPELRIDDAREN RA. TK.S. ADX. JDX. SD. SPDX. WPD. 3100334963 19-11-2015
Miss Jessica. M. Taylor
Arn Monster is 7 years young. He would like all of the ladies to know that he's a total gentleman and available for dates. His favourite foods are bananas, broccoli, and nuggies. He loves doing a fitness for sports, agility, playing with sheepies, and basically anything that involves doing things with his hu-mummy! He also enjoys chilling around the house, and charging a cuddle tax by sprawling across walkways for belly rubs as the humans go past.
CH ARTICMAL GOLDEN DUKE (AI) RA JDX ADX SPD SD GD ET 3100292377 22-07-2013
Mrs C Sia
Aka Thor-bear was born on Prince Georges Birthday and has kept his royal lines by fathering 10 gorgeous kids. He spent his youth travelling the countryside competing in his favourite sport of Agility and was one of the trailblazers for lappies in the agility community. He now spends his days lying upside down on his favourite couch and has placed himself in charge of keeping the local possum population in check.
CH MAGPIELANE SHOOTING STAR 3100234945 07-02-2010
Mrs C Sia
Aka Finny-bear a teenager of 13 and a father of 5. He dabbled in agility and obedience in his youth and it became clear quite early on that his greatest talent was his ability to make the public fall in love. He stumbled into showing with his greatest achievement a surprise win at one of the last ever Border Challenges. Finn has been a breed ambassador at many events over the years has only agreed to be here today with the promise of many pats and treats so please make sure to come over and make his day.
CH THELDAROY CALL ME MADAM 4100201890 02-07-2011
Caitlin Wintaur
Maddi will be 12 next month, but looking at her do tricks for food, you'd never know it! She's achieved her Championship and Neuter Championship titles, but more importantly, she's been Caitlin's best friend for the past 8 years. Together they've travelled to the northernmost tip of Australia, driven from Cairns to Melbourne, and visited plenty of small towns around Victoria for dog shows. Maddi is now retired, and spends her days sleeping in the sun, politely requesting treats, and helping to raise her new human brother.
CH NEUT CH ARMAHANI CRYSTAL CUOVGAT 3100230558 01-12-2009
Ms J L Lincoln
TAIJA Aus Ch Neut Ch Armahani Crystal Cuovgat Taija, or Woozy as she is affectionately known, is my beautiful little woolly mammoth. Although not shown frequently, she had some great wins, with a Melbourne Royal Bitch Challenge, and a specialty reserve bitch challenge win. She loved strutting her stuff in the ring with "first mum" Jacq and post neuter (with a big beautiful neuter coat to showcase) she achieved her Neuter title, with multiple Neuter in Groups and Shows. Now a retired mother of two, Woozy enjoys a life of couch, cuddles and treats, while being annoyed by her younger Lappie brother.
ARMAHANI CRYSTAL CAIBMAT RE (Dolce) 01-12-2009
S. Chouffot
Since I coaxed him out of a crate during a lightning storm, Dolce has been the light in my life. The early days were a fun filled rollercoaster of laughter, love and excitement. At over 13.5yrs, these days he's quieter but I still get my daily dose of enthusiastic cuddles. My little hero has saved me twice. Once from a mouse – I squealed, he was there and rushed it outside. Then the time I sprained my ankle on the steps and he stayed with me, licking away my tears and awkwardly laying up the steps, pressed next to me to offer me comfort in the Canberra winter weather until I could get myself up. He is my incredibly special boy and I consider myself blessed that he shared his life with me.